Rock Mountain Sporting Clays is a shotgunner's paradise. It is considered to be one of the premier courses on the East Coast. Rock Mountain has hosted such varied events as the Northern Side by Side Challenge and Expo, NSCA Zone II Championship, the Pennsylvania State Championship, NSCA-Registered Tournaments, SCTP State Championship, The Royal Order of Edwardian Vintagers Weekend, corporate events, bachelor parties, family reunions, fun shoots, a fabulous wedding reception in our pavilion, and numerous fund raisers.
PLEASE SEE THE "EVENTS" PAGE FOR ANY COURSE CLOSINGS DUE TO SPECIAL EVENTS.
CONGRATULATIONS TO FRANK SREBRO

2020 CLUB CHAMPION
AND TO ABBY FRISCH, LADY CHAMPION
FOR THE NEAR FUTURE, AMMO PURCHASED FROM OUR INVENTORY AT ROCK MOUNTAIN WILL BE FOR USE AT ROCK MOUNTAIN.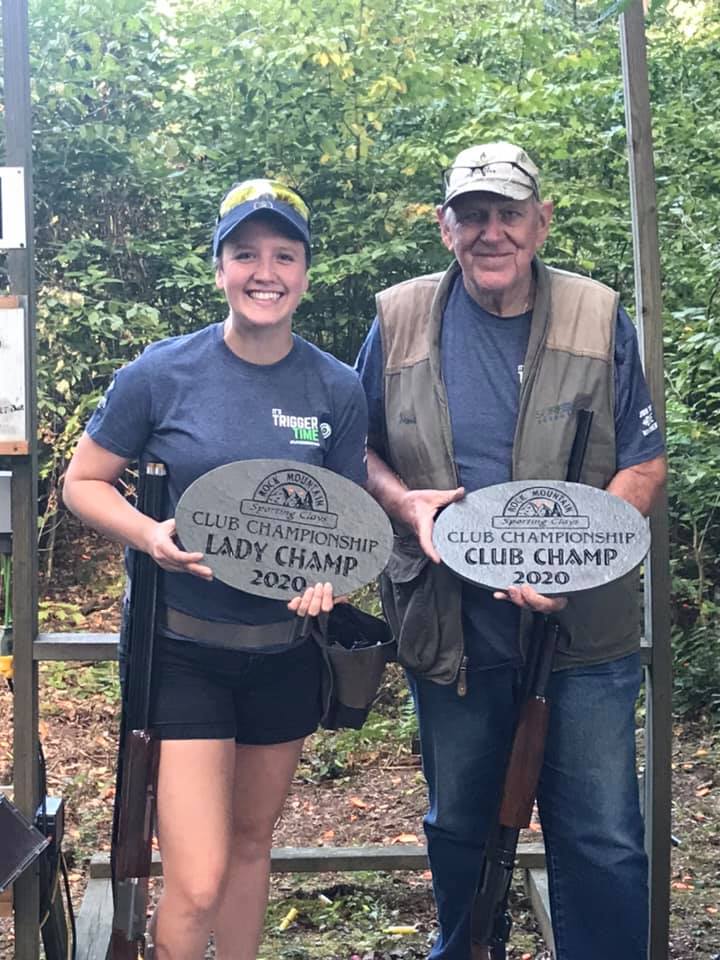 WE ARE IN NEED OF TRAPPERS FOR THE PA SPORTING CLAYS CHAMPIONSHIP HELD HERE JULY 15-18. PLEASE CALL THE LODGE AT 570-965-7625 IF INTERESTED AND WE WILL THEN DISCUSS PAY AND WHAT DAYS YOU CAN WORK. WE ARE ALSO IN NEED OF FITASC REFEREES FOR THURSDAY THROUGH SARURDAY. THANK YOU.
DUE TO THE PA STATE SHOOT HELD HERE JULY 15-18, THE COURSES WILL BE CLOSED TO THE PUBLIC FOR ALL SHOOTING FROM SUNDAY EVENING, JULY 11 THROUGH TUESDAY EVENING JULY 20.