Rock Mountain Sporting Clays is a shotgunner's paradise. It is considered to be one of the premier courses on the East Coast. Rock Mountain has hosted such varied events as the Northern Side by Side Challenge and Expo, NSCA Zone II Championship, the Pennsylvania State Championship, NSCA-Registered Tournaments, SCTP State Championship, The Royal Order of Edwardian Vintagers Weekend, corporate events, bachelor parties, family reunions, fun shoots, a fabulous wedding reception in our pavilion, and numerous fund raisers.
PLEASE SEE THE "EVENTS" PAGE FOR ANY COURSE CLOSINGS DUE TO SPECIAL EVENTS.
CONGRATULATIONS TO FRANK SREBRO

2020 CLUB CHAMPION
AND TO ABBY FRISCH, LADY CHAMPION
REOPENING GUIDELINES
1. Business hous will be 9:00 AM to 5:00 PM.
2. Five (5) shooters maximum on a squad. Distancing guidelines will be followed.
3. A squad "captain" may enter the lodge to sign in the squad and pick up a counter. Please bring your own paper and pencil to keep score.
4. Please do not bunch up squads at any station. While a squad is shooting a station, please stay back from them two cart lengths and allow them to leave before you approach the stand.
5. The "captain" will return the counter and will bring the payment to the desk for his/her squad, or you may come into the lodge one at a time to settle up.
6. If renting our clays carts, per PA DoH restrictions: only one shooter per two-man cart. If renting a four-man cart, two may ride, one driving and one in the back seat passenger side.
7. There will be no congregating in the lodge and coffee will not be provided.
8. One person at a time may come in to use the restrooms. There are portable potties on the course and they are well-maintained.
We appreciate your patience while we all wait for life to return to normal. If you want to wear gloves and masks, please do so. If you or someone in your household does not feel well, please stay home until their/your condition improves. We are looking forward to having you all break clays again!!!
Mike, Susan and Tad Koneski
PENNSYLVANIA STATE SHOOT IS CANCELED FOR 2020
Per info from Ricky Fung-A-Fat, President of the Pennsylvania Sporting Clays Assocaition:
The PSCA Board is genuinely concerned about the safety and well-being of our shooters, their familes and our member clubs.
Due to scheduling conflicts caused by having to possibly reschedule all registered shoots becaue of the uncertainty caused by the COVID-19 virus pandemic, the Board and Rock Mountain have agreed to cancel this year's state shoot.
We have agreed to the following:
Rock Mountain will host the PA State Shoot in 2021 and 2022
All deposits, registrations and squad assignments will be carried over to 2021's state shoot, unless a refund is requested.
Elections for PSCA Officers will take place this year.
Thank you for your patience and understanding during these trying times.
AS OF JULY 9, 2020, THE PRICE OF SHELLS FOR NON-MEMBERS WILL BE $9/BOX.
ANY LEARN-TO-SHOOT SESSION BOOKED AFTER JULY 9, 2020 WILL COST $65 PER PERSON.
FOR THE NEAR FUTURE, AMMO PURCHASED FROM OUR INVENTORY AT ROCK MOUNTAIN WILL BE FOR USE AT ROCK MOUNTAIN.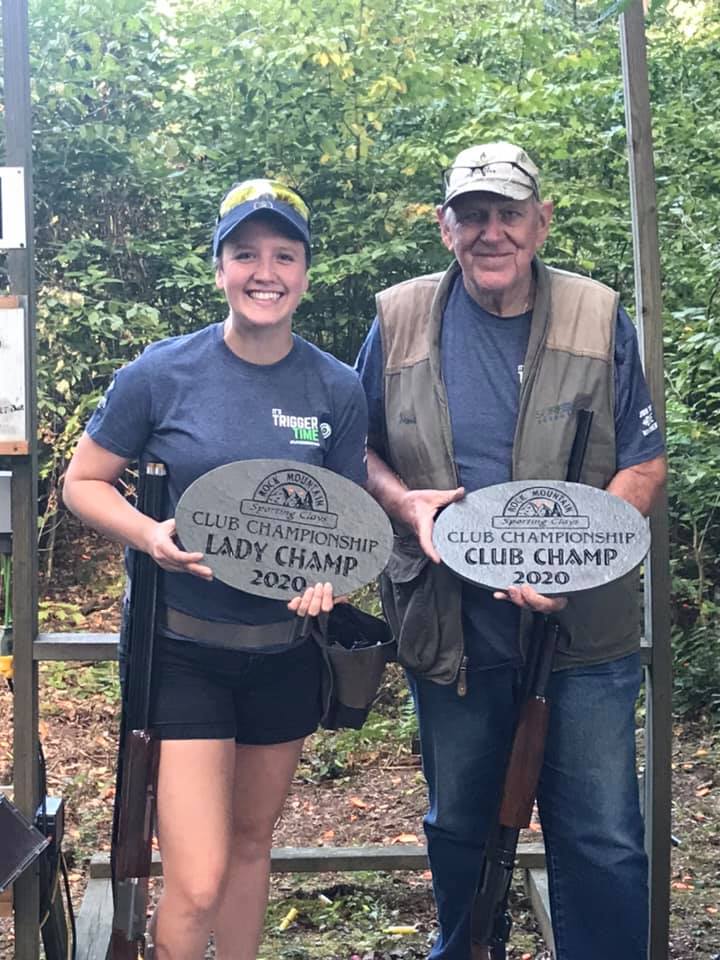 PLEASE BE ADVISED -
RESULTS FOR WINTER SERIES #3 ARE PUBLISHED ON winscoreonline.com