NORTHERN SIDE BY SIDE CHALLENGE AND EXPO
SHOOT SPONSOR - SHYDA'S SERVICES/LINCOLN TRAPS
2020 VENDORS:
CHARLIE BROOKS
TOM DAMIANI
BRIAN M DUDLEY GUNSTOCKS
STEVE FARFARO
A.H. FOX COLLECTORS ASSOCIATION
L.C. SMITH COLLECTORS ASSOCIATION
PATRICK MCCABE (B&P, BETTINSOLI, WILD HARE, NEGRINI)
NICKERSON SPORTING COLLECTIBLES (DON NICKERSON)
RGS NEPA CHAPTER
SOUNDGEAR CUSTOM HEARING PROTECTION (TOM FIUMARELLO)
SPINWHEEL FASHIONS
JAMES WARK CUSTOM ENGRAVING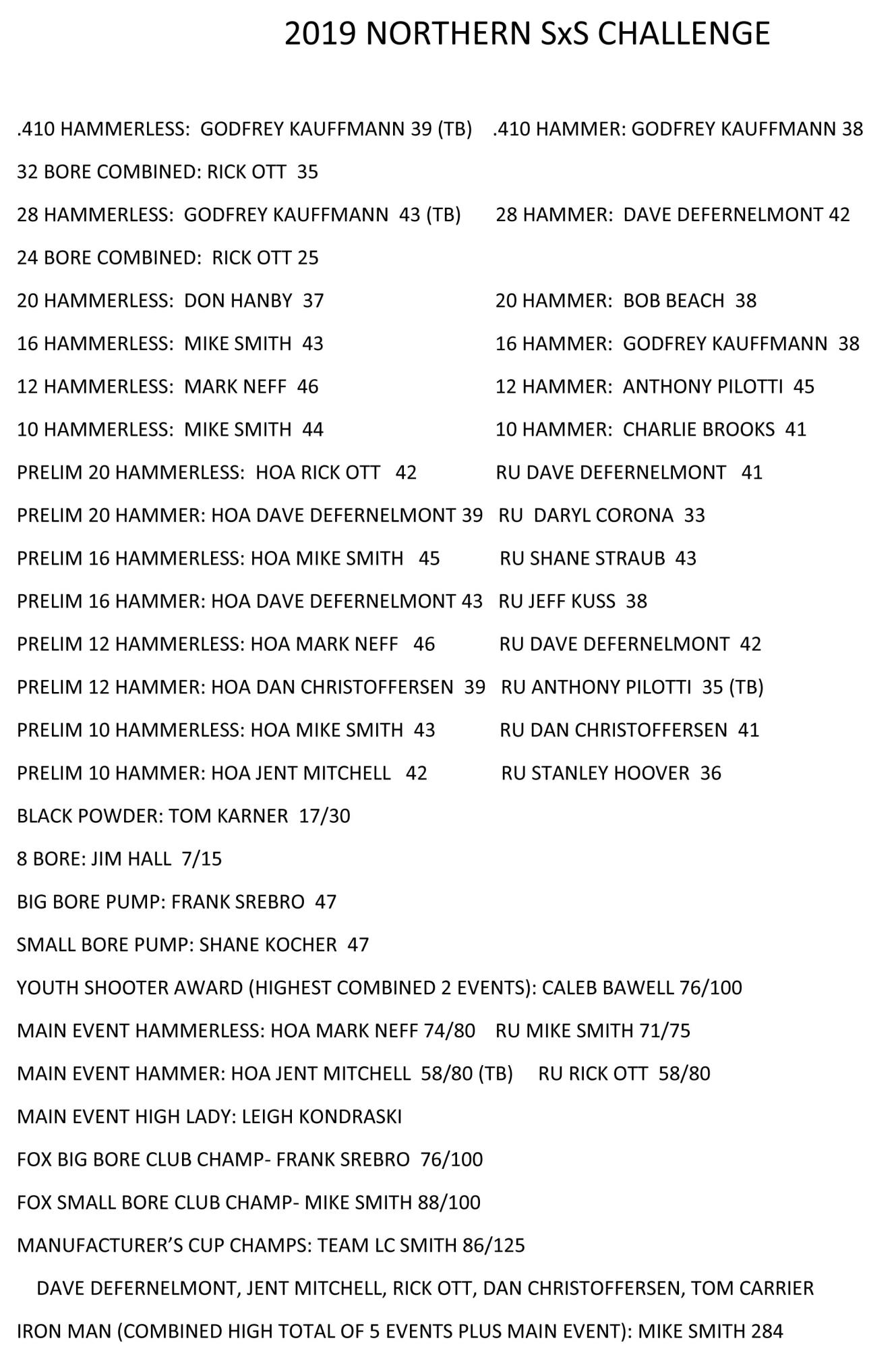 CARTS ARE AVAILABLE TO RENT FOR THE EVENT. PLEASE CONTACT EMPIRE GOLF CARTS AT 607-206-4100 OR 888-913-6747 AND PREPAY THE RENTAL WITH THEM. PLEASE LET THEM KNOW THE CART IS FOR THE NORTHERN SXS AT ROCK MOUNTAIN.
RST CLASSIC SHOTSHELLS WILL TAKE YOUR SHELL ORDERS AND DELIVER THEM HERE TO THE ROCK FOR YOU. PLEASE CONTACT RST TO PLACE YOUR ORDER- 570-553-1651.