HERE ARE A FEW OF THE VIDEOS WE WILL BE POSTING AS THEY BECOME AVAILABLE. PICTURES ARE NEXT!!!
HANDICAPPED SUB-GAUGE WINNER -
SHANE KOCHER---CONGRATULATIONS!!!
THIS IS OUR NON-MEMBER TEAM INTREPID.
Ed Sikora, Kevin Salandra and Eric McCoy shot 2 1/2 rounds in the pouring rain on 10/22/16 and came bck in smiling!!! Crazy guys. It was a pleasure to host you.
Here is "Gentleman George" Burgett with his latest tropy! 10/8/17
2108 CLUB CHAMPION - RICK OTT
RMSC AND PA OUTDOOR LIFE GET TOGETHER FOR A SMALL GAME SEASON WARM-UP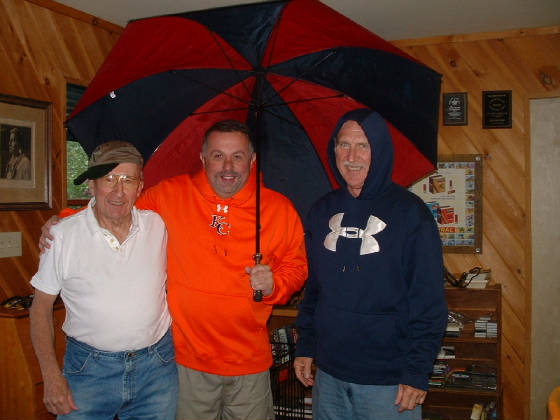 HERE IS A FAVORITE THROWBACK OF OURS!!!
TEAM INTREPID, PRE-2012. THEY GOT SOAKED AND IT WASN'T EVEN A TOURNAMENT!!!
MAX WAHREN, JERRY EVANS AND JACK MEHAFFEY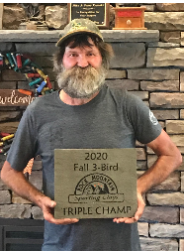 CONGRATS TO GEORGE BURGETT FOR SOME GREAT SHOOTING IN OUR PAST TWO EVENTS. GEORGE WON THE DASTARDLY DOUBLES AND THE 3-BIRD!!